molly maguires is an indie rock & roll band from new england. shortly after releasing their debut album public enemies on april 7th, 2020, the group began writing and production for their sophomore LP that's my story, tabbed for release in 2021..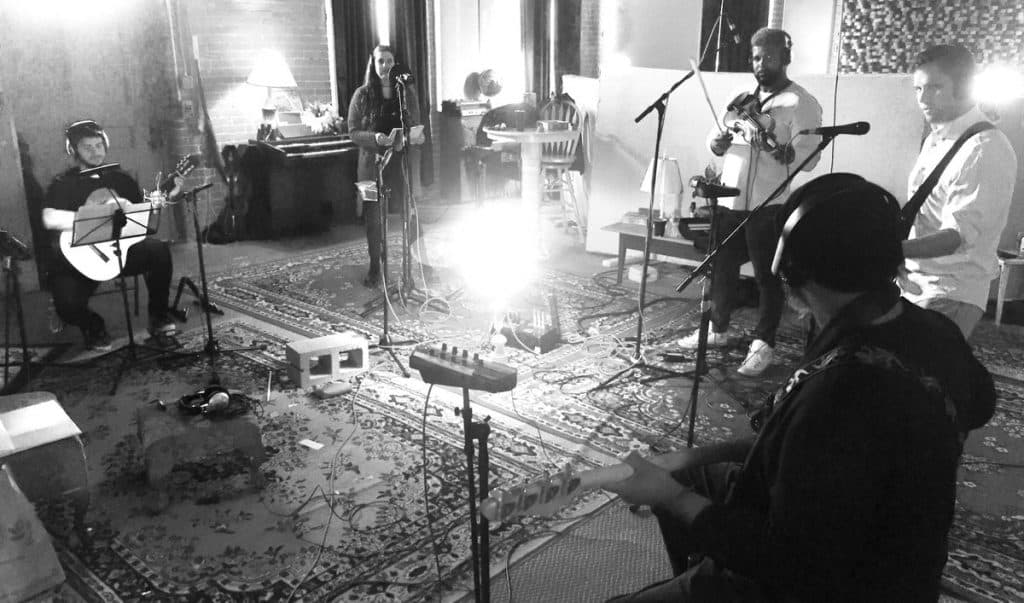 in the summer of 2009, founding member jj sorensen began conceptualizing and writing music for molly maguires. in 2010, while attending framingham state university, sorensen met vocalist meghan earle, and the pair would eventually launch a failed attempt to start molly maguires in 2014 with other musicians they had met at fsu. after this near-immediate disbandment, earle went on to front the popular boston-area cover band the road dawgs while sorensen mostly abandoned music, occasionally working as a live guitarist for lifelong friend and pop/r&b artist laura dowding in their native westerly, rhode island.

in late 2018, sorensen was encouraged by then-coworker and entertainment industry veteran kent jordan to attempt another start at forming molly maguires. earle, who had begun looking for original projects, agreed to join. after the duo recorded an acoustic demo in earle's apartment in early 2019, sorensen began assembling a band. jordan would go on to serve as production manager for the group's debut album public enemies, which was recorded in november and december of 2019 and released on april 7th, 2020. the 8-track concept album was produced by sorensen and bradford krieger and released to widespread acclaim, with singles "october sky" and "for a few $ more" receiving frequent airplay on college and indie radio.

After the covid-19 pandemic prevented molly maguires from touring to support the album, the group instead began writing and production for their second full-length LP that's my story, which is tabbed for release in 2021. the first single "soul searching" is scheduled for a february 12th, 2021 release date.